Welcome to the FLUCHT-GENDER network portal!
This website is dedicated to the rights and needs of refugee girls and young women. Our database brings together resources from diverse initiatives across Germany, to help you quickly find information and support. The database is intended to keep growing and we are always grateful for new entries.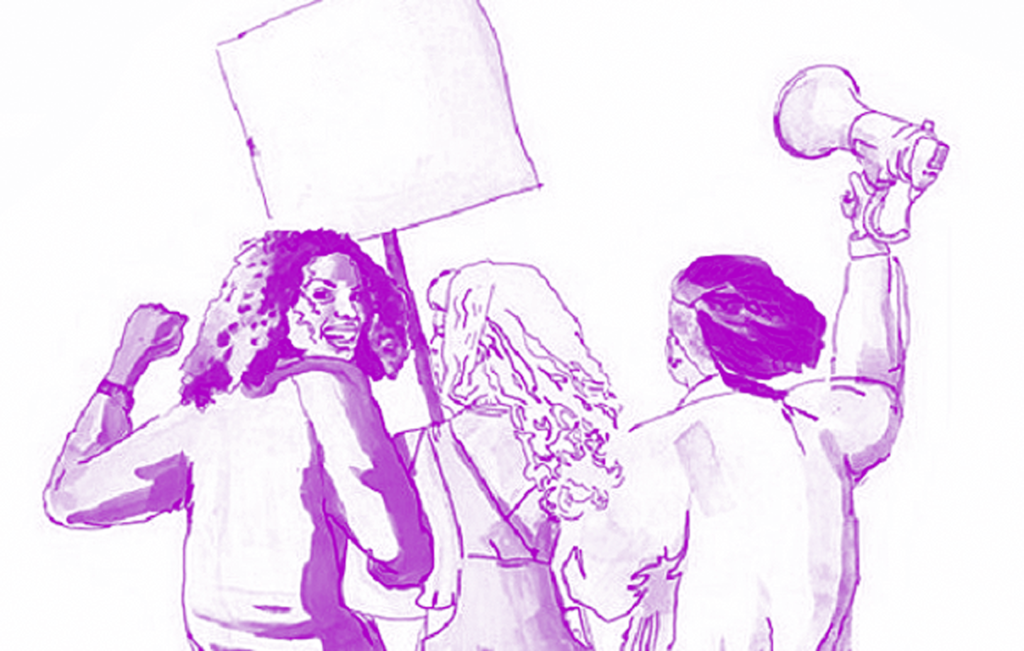 ---
Database
The database lists relevant advice/counseling services, publications, campaigns, organizations, initiatives and position papers, with details of specific services, topic-focused materials, links and contact details. Content is continuously updated and expanded.
If you have a suggestion to add to the database, please use the form. With your help, more people can connect and access the services they need.
---
Glossary
The glossary explains various topics database entries are categorized under, to help you refine your search.

Add database entry
To expand the database, you can suggest an entry here. We welcome new listings for organizations/groups/initiatives, counseling and support services, publications, campaigns and position papers. Your contributions help the network grow!
---
News
Separation Impossible

Event

The residence status of refugee women* often depends on their marriage to their husband. Even if it is violent. If she leaves the man, she loses her residence permit. If she tries to defend herself against the man, he can threaten her with separation and she will also lose her right of residence.

The play TRENNUNGimpossible will be performed again this year to mark the International Day against Violence against Women.

Admission is on a donation basis.

When: November 25, 7 p.m.

Where: Spore.initiative, Hermannstraße 86, 12051 Berlin

*The text is automatically translated.

On the occasion of the International Day for the Elimination of Violence against Women

Book reading with Women in Exile

On the occasion of the International Day for the Elimination of Violence against Women (November 25), the project Network of Refugee Girls and Young Women together with Women in Exile invites you to a book reading in Berlin. Activists from Women in Exile will read from the book "Breaking Borders to Build Bridges: 20 Years of Women in Exile." The book, written collectively by Women in Exile, is a collection of texts about flight, survival, the situation in refugee camps, and 20 years of advocacy as a group of refugee women for the abolition of camps and for freedom of movement. More info about the event will follow soon!

* Automatic translation

New publication of the Federal Coordination Group against Human Trafficking (KOK) e.V.

Data Collection on Human Trafficking and Exploitation in Germany – KOK Report 2022

KOK e.V. has published its fourth data report on human trafficking and exploitation in Germany. This will address the situation in 2022. The data collection of specialized counseling centers for trafficked persons provides important insights into counseling practice in Germany.

* Automatic translation

Advice services
In addition to our regular one-on-one counseling, BumF now also offers advice focused on inquiries about the concerns of refugee girls and young women. The advice service is linked to the Netzwerk geflüchtete Mädchen und junge Frauen (Network for Refugee Girls and Young Women).
Reach us by phone on Wednesdys 10 am – 11 am
+49 (0)30 8209 7430
You can email us with inquiries any time on